Surgical treatment of an enlarged prostate: 2020
By Dr Kayvan Haghighi Urologist

Background
Symptoms of prostate hypertrophy increase with age. This is related to obstruction of the bladder from the enlarging prostate as well as changes in the bladder due to long term back pressure. The mainstay of treatment in the majority of patients is medical therapy, but there are surgical treatment indications. These include:
Upper tract changes such as hydronephrosis and worsening renal function
Recurrent bleeding despite initiation of alpa-1 reductase inhibitors
Bladder stone formation
Urinary retention
Recurrent urinary tract infections whilst on maximal medical therapy
Worsening symptoms despite medical therapy
Urodynamically proven bladder outlet obstruction as the cause of severe urge or urge incontinence

There are a number of surgical options available which include:
Transurethral resection of prostate (TURP)
With the use of bipolar or monopolar energy. This is the Gold standard treatment and is offered in both the Public and Private setting.
Possible disadvantages of TURP is a prolonged recovery phase which can be complicated with recurrent bleeding and infection, however data shows great long term outcomes with the requirement for repeat surgery being 10 percent within 10 years.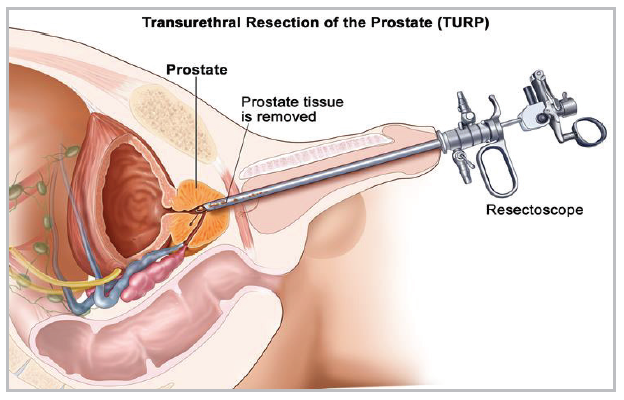 Robotic simple prostatectomy or open surgery
These operations are only reserved for very large prostates which cannot be managed with an endoscopical approach.

Open Prostatectomy
An open simple approach is avoided by most surgeons as it is highly morbid with a high risk of uncontrollable bleeding and transfusions. As the whole prostate is not removed (rather just the transitional zone), it is far more difficult than a radical prostatectomy. Some steps in the procedure are carried out blindly with the surgeons' hand turned behind him/her as the enucleation occurs.

Robotic Simple Prostatectomy
The Da Vinci robot has made great advances in allowing the surgeon good vision during a robotic simple prostatectomy procedure. The procedure can be carried out with far less bleeding and under constant vision by the surgeon.
Dr Haghighi has performed over 500 robotic surgeries including 9 robotic simple prostatectomies in Campbelltown private with an average 4 day hospital stay. None of the patients have required blood transfusions with no major side effects. This operation takes longer than radical prostatectomy however all men have maintained their continence. There are only 6 small incisions requiring minimal post operative analgesia. All procedures are saved on a USB which is given to the patients upon discharge.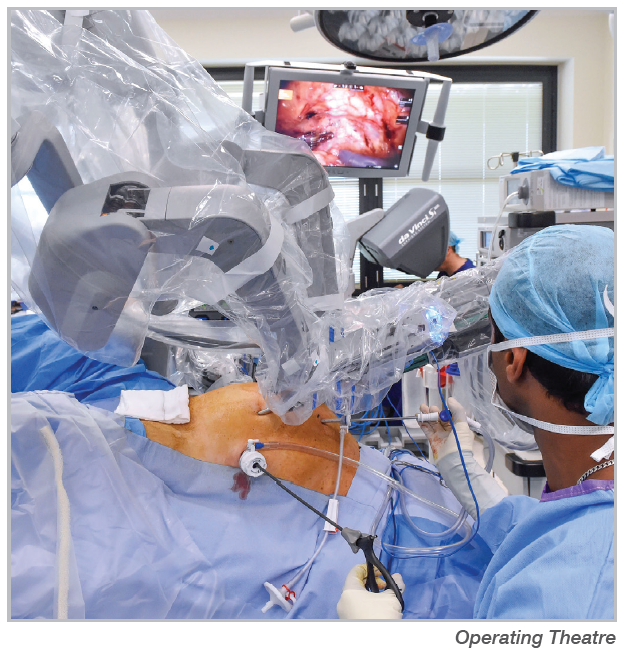 Minimal invasive surgery
There have been many treatment advances which now allow for greater options for minimal surgery. These include:
Laser surgery – ​​​​​​ this was successfully introduced to patients at Campbelltown Private Hospital using Di iode technology. Surgeons and patients at the hospital are fortunate to have access to the latest Biolitec technology which offers alteration of the laser wave length during the operation, allowing for better coagulation. This advancement means surgery can be performed on for an increasing number of patients who are on blood thinners.

Urolift – this provides a rapid anddurable relief. There can be some initial failure rate with Urolift, but it can be combined in some cases with bladder neck incision for better results.

Rezum – this is a day surgery procedure that utilizies steam to reduce the size of the prostate.

Prostate artery embolization – this is an evolving MDT procedurcarried out by radiologists with input from the Macarthur urology group of specialists. It includes pre-operative data collection and ensures only appropriate patients are treated.
The Macarthur Urology group has a commitment to providing patients with the most up to date treatment and surgical options that are available for access at a local community level, allowing for greater access and convenience, and better outcomes.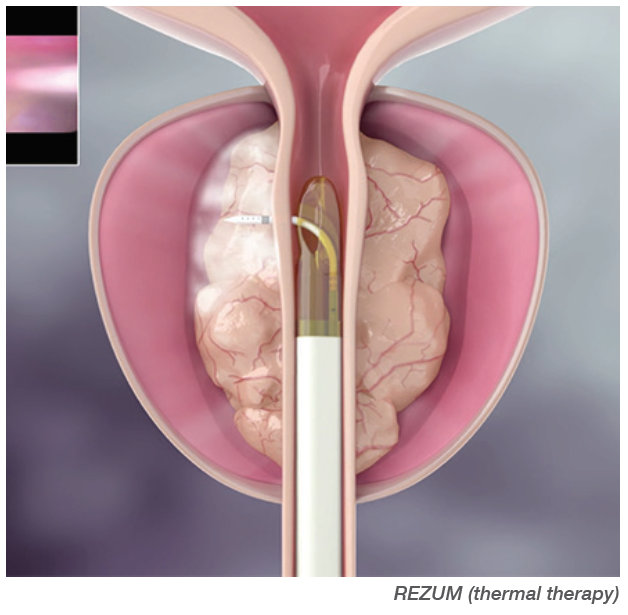 ​​​​​​​